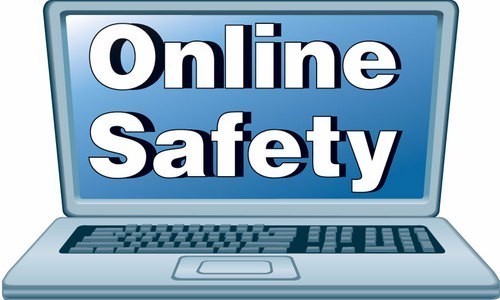 The internet is becoming an essential part of children's lives therefore it is important that we ensure we do whatever possible to keep them safe. It is important that as parents and teachers we ensure that the children are aware of the dangers of the internet and make sure they know how to stay safe.
Children should ALWAYS be supervised when using the internet.
Please click on the links below for further information about online safety.
Online Safety Websites
Thinuknow – Hector's World & Lee and Kim's Adventures for 5-7 year olds
Thinkuknow – Band Runner for 8-10 year olds
Childnet International Online Safety for Children for 3-11 year olds
WEBSITES FOR PARENTS AND CARERS
Please have a look at the links below which will help you to keep children safe online when they are on an iPad, mobile phone, laptop, computer or gaming device.
Childnet International Resources                      CBeebies – Keeping Children Safe Online 
Gaming Labels – What do they mean?              Internet Matters – Online Safety    
Internet Matters – Primary School Children      Internet Matters – Pre-School Children
Internet Matters – A Parent's Guide – Supporting Children's Digital Journey